In today's electricity-based world, when there is a power outage, it's a potentially devastating occurrence for homeowners. It's not just the TV, computers and porch lights that won't work. It is also our freezers, refrigerators, blowers for furnaces and air conditioning systems.
Business owners are cursed with many of the same problems homeowners are confronted with during power outages – as well as a complement of other troubles. Business owners must provide for the safety of their customers and employees, and at the same time address the costs associated with the cessation of their business activities.
Power Outage Solutions to Consider
• The ideal way to cope with power outages is to employ an automatic standby generator. They are ideal for both homeowner and business use. These powerful generators are wired directly into the main power panel, and turn on automatically when a power outage occurs. This means that whenever a power outage occurs, there will only be a few moments before power is automatically restored by the generator. Automatic standby generators are becoming more and more popular, which is driving their costs down and facilitating the manufacture of more types, sizes and models.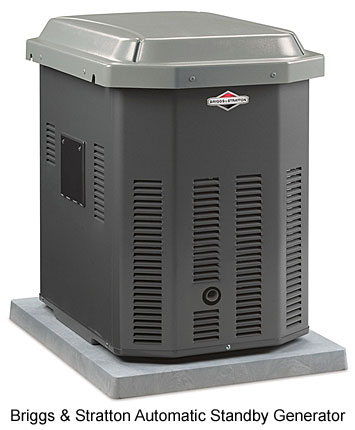 • A portable gasoline generator that can provide 3,000 watts of power or more is a superb backup for most homeowners and many small businesses. These lightweight, powerful generators can ensure that refrigeration is maintained, some lights work and a computer or TV can be operated to stay informed. TIP: Be sure to use a gasoline stabilizer, such as Sta-Bil in the fuel for these generators so that the fuel does not go bad between uses.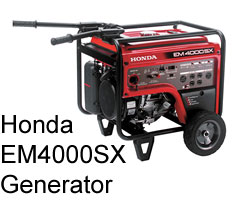 • Emergency lighting comes in many forms – from a reliable flashlight to battery backup lights that turn on automatically if the power goes out. Small businesses tend to require carefully positioned backup lights, while homeowners can most often get by adequately with flashlights. Candles and matches – which should be kept together – are also reasonable solutions for many homeowner power outage situations.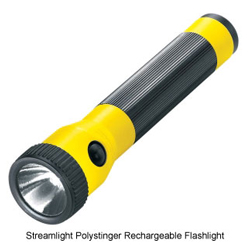 • While many small businesses will require continuously lighted "Exit" signs, most homeowners will not. These emergency signs, like the emergency lighting above, turn themselves on using a battery backup, when the power is out. Homeowners with large, dark areas at exit points and homeowners who have frequent visitors (especially children) should consider using these signs.
• Heat. If you have a gas furnace, the heating unit is still functional during a power outage – but the furnace will NOT heat the house. This is because the blower can't evacuate the heated air from the furnace. As a safety feature, if the blower won't function, the heating unit will not turn on. Also, no propane appliance that uses electric ignition will work properly. Small, non-blower type propane heaters are an excellent investment to ensure that there is always heat available, when it's needed. TIP: Be sure to read and follow all safety instructions that come with your propane heater. Some units cannot be safely used indoors, but will nicely heat a garage or other shelter.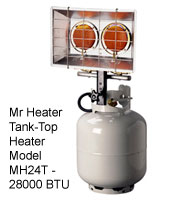 • Special considerations for the infirmed: If you have someone in the house who is sick or elderly, be sure that you've made the necessary preparations for their continued care during the power outage. This might mean extra blankets, a way to heat foods, lights, a conveyance such as a wheel chair or other specific items. Finally, there's the one thing that everyone wants during a power outage: batteries! Keep a supply of fresh batteries available in your home. Only keep the sizes you'll need for your flashlights, portable radios and other devices you'll want working when the power goes out. Power outages are never fun. But they don't have to be devastating events, either. Taking a few precautions and making sure that you have a few items on hand can make all the difference. Whether you decide to have a generator, or just keep basic emergency supplies on hand for power outages, you can minimize the adverse effects and make life easier, more comfortable and safer for you, your family, your employees and your customers.