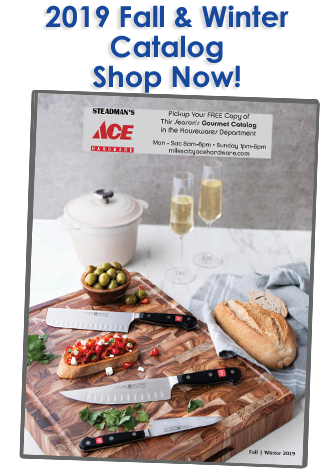 Shop Steadman's Gourmet Housewares for all your kitchen specialty needs. We have a large selection of premium utensils, appliances, pots and pans as well as decorating and entertaining products. Come in and browse aisle after aisle of unique and useful kitchen tools or shop our 2019 Fall & Winter Online Catalog now! Every item you find in our catalog can be purchased at Steadman's.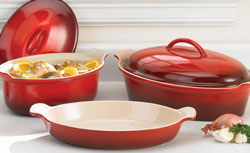 Steadman's carries Le Creuset cookware now! All Le Creuset products are coated in the highest quality of vitreous enamel, ensuring that these dishes can be used safely for everything from marinating food prior to cooking to food storage after cooking. Use on the stovetop, in the oven and under the grill. Shown at right is the Le Creuset Heritage 2½ Quart Oval Cocotte and 10½" Au Gratin Dish and the Le Creuset 4 Quart Oval Casserole with Lid.

Fiesta® Dinnerware is among the most collected china products in the world. The Fiesta® Dinnerware line features an art deco styling and bold, bright colors – And it's made in the USA! Brighten up your table today with Chocolate, Paprika, Lemon Grass, Cobalt, Scarlet, Sunflower, Turquoise or Marigold Fiesta Dinnerware place settings, butter dishes, bread trays, serving bowls and a lot more!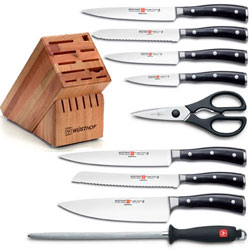 Steadman's now offers a wide selection of WÜSTHOF precision forged knives. Painstakingly manufactured these knives are pure fun to work with and will turn even the preparation of a dish into a culinary pleasure. Each one of the WÜSTHOF knife series has a different ergonomic handle design which offers a comfortable feeling for all different likings.