Steadman's has a large selection of BBQ Grills, Charcoal Grills, Portable Grills, Electric Grills, Infra-Red Grills, Turkey Fryers, Smokers, replacement parts, wood chips, seasonings and accessories to choose from. No matter what time of the year it is, grilling a juicy steak or hamburger on your grill can be a special event. At Steadman's we stock top brands like Weber®, Char-Broil®, Broil-Mate®, Big Green Egg®, Char-Griller®, and Ducane® to name a few. And don't forget we refill propane tanks while you wait!
BBQ Grills, Smokers & Accessories

Free Cooking Guides
• Webers' Grilling Recipes
• How To Smoke A Turkey
• Grilling, What's Good For You
Steadman's Staff Grilling Tip
by John aka "Johnny Burger"
Have meat at room temperature before cooking. Use wood chips to add flavor.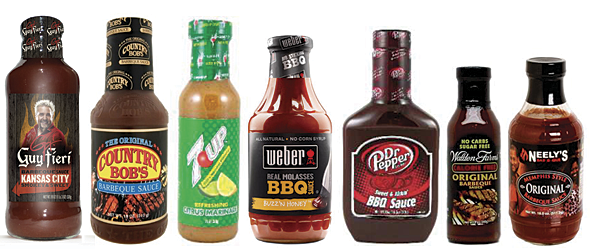 NEW!!! Huge selection of gourmet BBQ Sauces, Marinades and Spices.

Big Green Egg Grill
The Big Green Egg® ceramic kamado-style cookers offer a lifetime of easy, convenient cooking and superb eating! Steadman's stocks the Big Green Egg in three different sizes. Plus a huge selection of accessories, or as we like to call them, Egg-Cessories, to go with your Big Green Egg smoker.
The EGG is a unique barbecue product, with unmatched flexibility and capabilities that surpass all other conventional cookers combined. It is a smoker, a grill and an oven and you can cook literally any food on it year around, from appetizers to entrees to desserts.
Fast lighting — ready to cook in 10 minutes with no lighter fluid
Ceramic walls retain heat with accurate temperature control and no hot spots
Fuel efficient so there is no need to add more charcoal while cooking; unburned charcoal can be reused
Constant tending not required; with enclosed cooking there are no grease flare-ups
Withstands temperature extremes from below 0° to 1800°F
Can be used year around, even in freezing temperatures and rain
Surface stays cooler and is safer around children than metal grills
Weatherproof ceramics won't rust
Handsome, decorative and unique design
Produces the juiciest, most succulent food you'll ever taste