Diagramming Your Projects Saves Time and Money
Making a simple diagram of your projects can save you time, money and frustration. A diagram not only allows you to quickly and precisely make a parts list, which can save second and third trips to the hardware store, it also gives you a roadmap to follow as your project unfolds. That can be very helpful – especially for projects that will be completed over two or three weekends.
Use two felt tip pens or colored pencils to create your diagrams. Red and black work great for this. You can use the black for the most common parts, such as pipe or wire, and the red to indicate special parts like junction boxes, spigots, receptacles and fittings.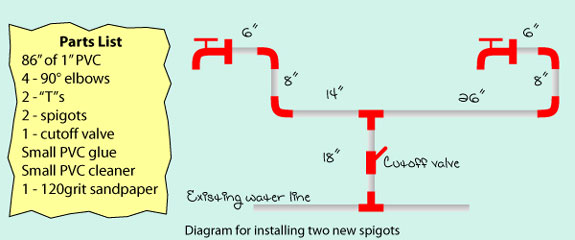 Maybe the best reason to create a diagram of the project is to find possible flaws in the design on paper, instead of on the project when parts might be wasted – as well as time. Bring you parts lists into the store and our professional staff will help you make sure you have exactly what you need to get the job done right.